We're stamping ourselves silly at
LITTLE YELLOW BICYCLE
Did you know that Little Yellow Bicycle carries a wide variety of clear stamps?
Love large scripted words or typewriter font?
Then these are a must-have for your stash :)
For the assignment I chose to focus on stamping onto one of the new
Naturals elements from LYB...burlap!
Whenever using new clear stamps I like to practice a few times before stamping onto the
desired surface. Another tip is that I do not wipe off the ink before reinking to stamp the final image.
I find that a little ink 'build-up' gives a darker and more filled-in look.
For this card, I used black Staz-On ink to stamp both the paper and the burlap heart. Staz-On ink
is perfect for mediums such as canvas, cork, metal, etc. because it doesn't bleed.
It may be necessary to stamp twice on the burlap, but the great thing about a clear stamp
is that you can see where you're stamping!
You can also take a marker (of the same color) and fill-in any uninked areas if desired...
often times it looks great with a little of the background showing through though.
After stamping, I clean the stamp(s) with a cleaning solution.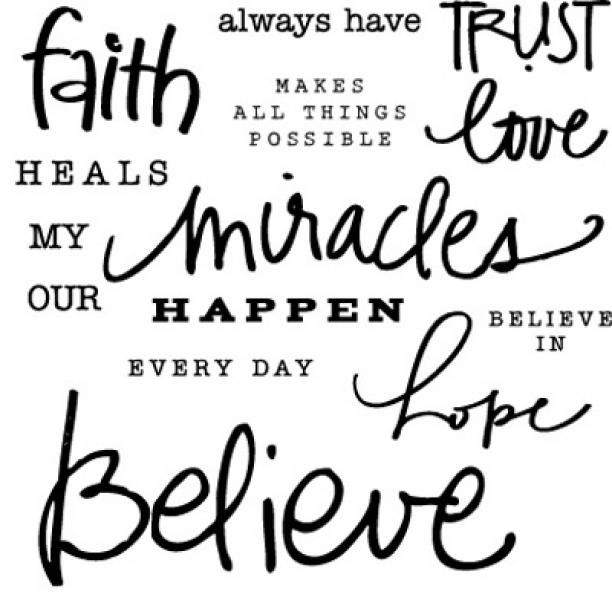 LYB Products:
FNG-304 6x6 Paper Pack
FNG-305 Paper Crafting Kit
FNG-279 Chipboard Shapes
NA-BSH30 Burlap Shapes - Hearts
CSS-104 Cling Word Stamps - Faith
------------------------------------------------------------------------------
On another note! I was invited a couple of months ago to share my craft space and
You've been invited into my laundry room...ummm crafty space :)
Hey, I can work on a project, swivel in my chair and fold towels without having to get up.
Back tomorrow with some Bella Blvd ;)